Frank and his team help home-buyers, home-sellers and real estate investors with all of your real estate needs across the Greater Cleveland Ohio Area in Cuyahoga County, Medina County and Lorain County. His team is composed of ethical professionals whom are the best in the area in their respective chosen field and specialty. His team is quite diverse, powerful and effective. From his Licensed Assistant, Graphic Designer and Photographer to his MLS Coordinator, Media Buyer, Professional Stager, Director of Online Marketing and Global Outreach and the other well-respected REALTORS®, results, client service and your best interests are always paramount.
You can be assured when you work with them you will always receive the professional guidance and best advice required to deliver the best results and experience possible. They provide individualized attention and services that are unique to each of you to get the job done. They developed techniques, systems and tools necessary to provide you the best customer service and professional expertise to deliver the best results and experience available. They each have one responsibility and that is to provide you the individual attention, guidance and advice when buying or selling real estate to exceed your expectations and make sure you are completely satisfied. Their goal is to provide you the attention you may require in order to provide the best results and best real estate experience in your lifetime. They want to make you feel like you are their only client and to become a raving fan of theirs.
If you are selling a home, you can expect to receive maximum exposure of your home through their aggressive, individualized physical and online marketing strategies. Your home will be well-prepared for sale and ready to captivate each prospective buyer, online or in person, since they provide top industry technology, professional photography to every client at no cost so your home stands out as superior to its competition. You will receive prompt feedback after every showing, with a friendly, knowledgeable expert ready to make suggestions and answer any questions you may have in a timely manner. Most importantly, when it is time to negotiate an offer, you can have the peace of mind that you have chosen a seasoned professional to ensure you get top-dollar for your home with the least amount of hassle, as you are smoothly guided through a complete and successful sale.
For their homebuyers, they are relentless in their quest to find you the home that most closely matches your criteria and lifestyle. You will receive their full attention until they find you your new home. Once your new home is found and it's time to negotiate an offer, you can have the peace of mind that you have chosen a seasoned professional to ensure you pay the lowest possible price and experience zero stress, as you are smoothly guided through a complete and successful purchase.
---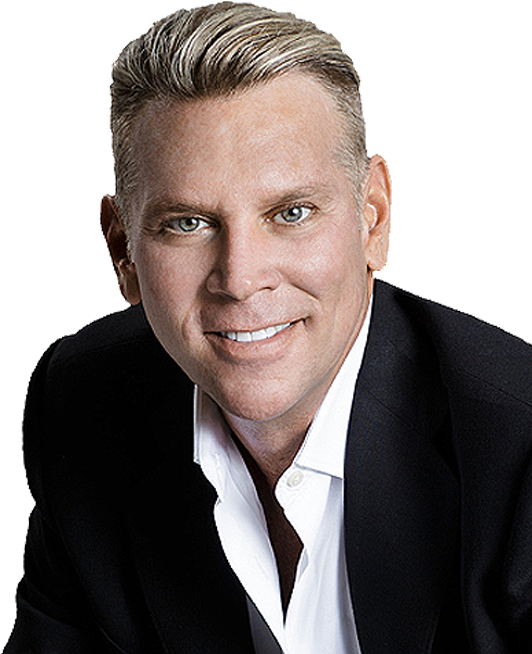 As a prominent, top-producing REALTOR®, Frank has become an authority in real estate. He is a Certified Home Buying Advisor, Certified Home Selling Advisor and Certified Luxury Home Marketing Specialist, serving both the Naples, Florida and Cleveland, Ohio areas. He is known for his incomparable market knowledge, ethical character, intuitive sense, attention to detail, as well as his exceptional and personable customer service. Frank boasts an impressive international client list and is unrivaled in his reputation as a luxury property specialist. Whether it is his superior negotiating skills or his high-end global targeted marketing, Frank produces tremendous results.
Frank has quite an illustrious and diverse background, from his education to his career and philanthropic involvement. Originally from Cleveland, he highly values education and holds an M.B.A. in Marketing and Finance, and a J.D. in Corporate and Real Estate Law from Case Western Reserve University in Cleveland. He has a B.A. in Accounting, Finance and Economics from Baldwin Wallace University in Cleveland. Frank has a constant thirst for professional and personal growth, which is proven through his commitment to ongoing education that he believes is essential to stay current on real estate trends, the ever-changing real estate profession and cutting-edge technology.
Frank has been selling real estate since 1998. Prior to pursuing his passion in selling real estate, he worked in Public Accounting at Arthur Andersen and then in Mergers & Acquisitions for a large, Cleveland-based, regional bank, Ameritrust. He then practiced Real Estate and Corporate Law at the law firm he founded in Cleveland, before moving on to a successful career in Investor Relations. He began his career in Investor Relations with a boutique firm in Cleveland. He was then recruited by the Midwest's largest Investor & Public Relations and Marketing Communications firm, Dix & Eaton, headquartered in Cleveland, where he worked his way up to Managing Director.
It is Frank's proven record for demonstrating excellence in interpersonal communications, sales, legal representation, problem solving, marketing, advertising, public and investor relations, management, client service and relationship building that makes Frank the consummate professional. He is known for his exceptional eye for quality, charm, character and detail in homes and for the visionary potential he sees in homes, which come from the added background he has in interior design. Frank has earned local and national recognition for marketing and selling multimillion-dollar luxury waterfront and golf course estates and other fine properties in Naples and the surrounding areas, and in Greater Cleveland.
Some of Frank's recognitions in selling real estate include:
voted Best Real Estate Agent in Client Satisfaction in all of Southwest Florida by Gulfshore Life Magazine;
named Leading Residential Real Estate Sales Professional in North America by Realty Alliance;
selected as a member of Who's Who in Luxury Real Estate by the National Association of Expert Advisors;
awarded Million Dollar Guild Recognition by The Institute for Luxury Home Marketing;
inducted into John R. Wood Properties' Hall of Fame; and
holds John R. Wood's Circle of Excellence Award.
Frank is an accomplished professional with an uncompromising reputation for integrity, honesty, credibility, high-energy, enthusiasm and loyalty as a strategic partner with and trusted advisor to C-level executives, members of boards of directors, professional athletes, high-net-worth individuals, executives, entrepreneurs, families and professionals.
Frank's uncompromising reputation, professionalism and warm personality have enabled him to develop an active and valuable network of relationships with builders, developers, architects, interior designers, attorneys, lenders, title companies, other REALTORS® and other professionals that often provides Frank an "inside track."
Whether representing buyers or sellers, Frank is very passionate and uniquely equipped. He approaches each and every client transaction as if he was buying or selling a property for himself. He takes a consultative approach and delivers extraordinary service by providing turnkey concierge service to meticulously represent his clients. For sellers, he works tirelessly to sell your home quickly, at top-dollar and with zero stress to you. For buyers, your lifestyle is paramount as he works relentlessly on his quest to find you a home that most closely matches your criteria. Frank negotiates the lowest purchase price possible and works to provide you a zero-stress experience. He is an award-winning REALTOR® who has sought after time and time again by new clients, referrals and repeat satisfied clients for his ability to exceed their expectations consistently.
Frank strongly believes in giving back to the communities in which he lives. His philanthropic involvement includes board positions with Junior Achievement (Cleveland, OH), A Cultural Exchange (Cleveland, OH), The March of Dimes (Cleveland, OH), Welcome House (Cleveland, OH) and TheatreZone (Naples, FL). He is a Former Trustee of Northern Ohio Italian-American Foundation (Cleveland, OH).
Frank is a member of the Naples Area Board of REALTORS®, Florida Association of REALTORS®, Akron Cleveland Association of REALTORS®, Ohio Association of REALTORS® and National Association of REALTORS®.
---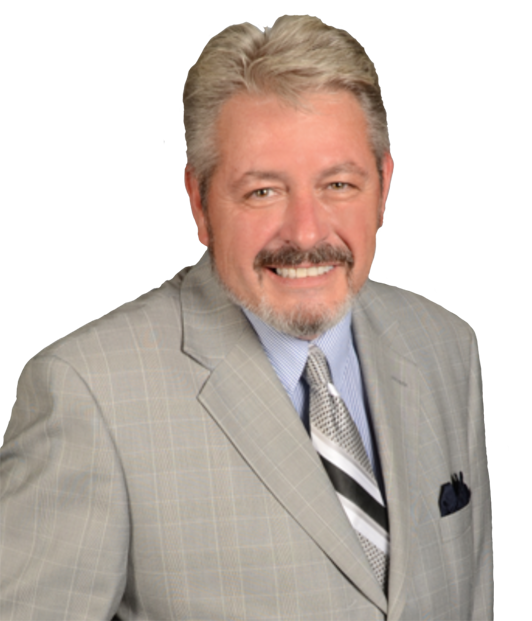 Chuck "CJ" Harrington, REALTOR®
Co-founder and Co-owner of Keller Williams ELEVATE, Chuck's ("CJ's") renowned professionalism, sincere integrity and time-tested results over his career in the Greater Cleveland real estate market, which began in 1977, have led to many successful home sales and satisfied clients. CJ works for homebuyers, home-sellers and investors across the Greater Cleveland Ohio Area in Cuyahoga County, Medina County and Lorain County.
Throughout his real estate career, CJ developed techniques, systems and tools necessary in providing his clients with the best customer service and professional expertise to deliver the best results and experience available.
CJ believes continual education is pivotal in constantly providing this same high-quality standard of customer service and results to every client he meets now or in the ever-changing real estate markets of the future.
CJ feels fortunate to have found a company like Keller Williams, whose beliefs and standards are on the same page. Keller Williams' goal is ultimately to help build a real estate industry of professional, full-time individuals in real estate. Keller Williams' nearly endless education and training materials have enabled CJ to grow exponentially and have enabled him to provide many new clients like you, the same level of satisfaction and high-quality results even through tough economic times. Keller Williams' industry leading education and training have allowed CJ to not only survive but thrive in tough times.
CJ feels so blessed to work for a company that cares for and takes care of its REALTORS®, so we can care for you and help you achieve your goals no matter what difficulties the local real estate market might send our way. He has been fortunate to build many successful, long-lasting relationships with elated clients.
---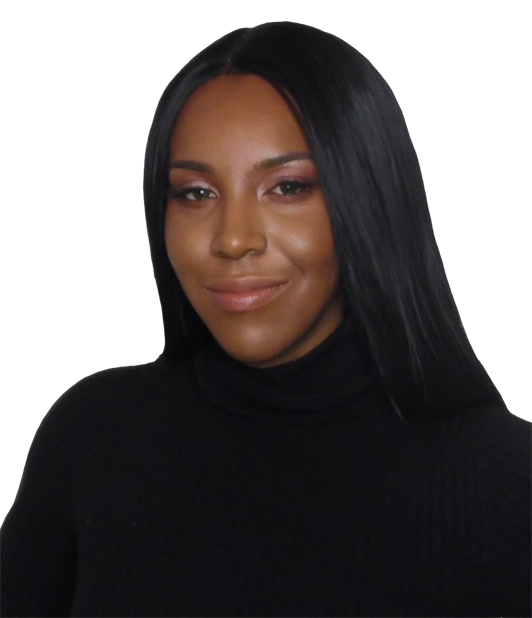 Cartier Reed, REALTOR®
When working with sellers, Cartier prides herself on taking an "out of the box" marketing approach to ensure maximum exposure of your home. She has created a step-by-step marketing plan to ensure you NET the most money as possible when selling your home and selling it as fast as possible.
When working with buyers, she will help you find the best home possible that you're financially comfortable with. Cartier has great personality and will act as your consultant. She will walk you through the process step by step and ensure everything is as smooth as possible.
Cartier holds an M.B.A. in Business Administration from Baldwin Wallace University in Cleveland, Ohio. She has a B.S. in Business Management concentrated in Organizational Behavior from Case Western Reserve University in Cleveland, Ohio. By having a Business background, Cartier has expertise in negotiations, conflict management, and policy which translates to fully supporting your needs.
---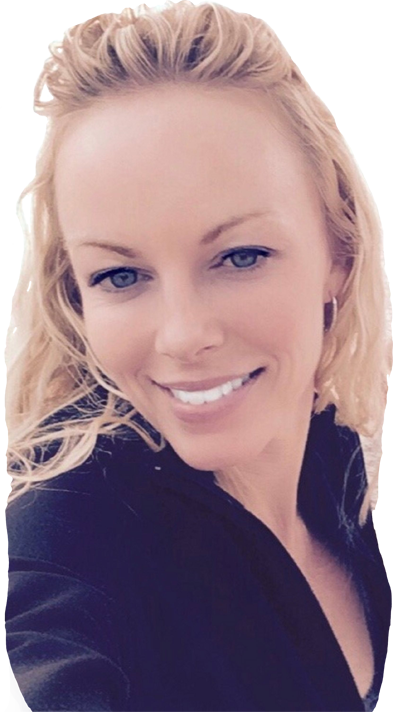 Aaron Rorie, REALTOR®
Licensed Assistant
Aaron graduated from Ball State University in 2000 with a degree in accounting and finance. Upon graduating, she embarked upon a career in Public Accounting with Arthur Andersen.
As a longtime real estate investor, Aaron always had a love and passion for real estate and obtained her Real Estate License in 2008. She sold real estate for several years, representing both buyers and sellers. During her real estate career, Aaron learned that she loved the "office work" part of selling real estate – everything from preparing listing agreements and related documents, along with developing and implementing marketing strategies, to preparing sales contracts and related documents to working with closing agents to ensure a smooth and seamless closing. Therefore, she transitioned from selling real estate to being a full-time Licensed Assistant helping our team continue our tradition of providing concierge service to our clients.
Aaron's accounting, finance and extensive business backgrounds provide the professional experience needed to ensure a smooth transaction from start to finish. Her skills, knowledge and access to various area resources ensure that your transaction process is smooth, stress-free and results in a seamless transfer of property ownership.
---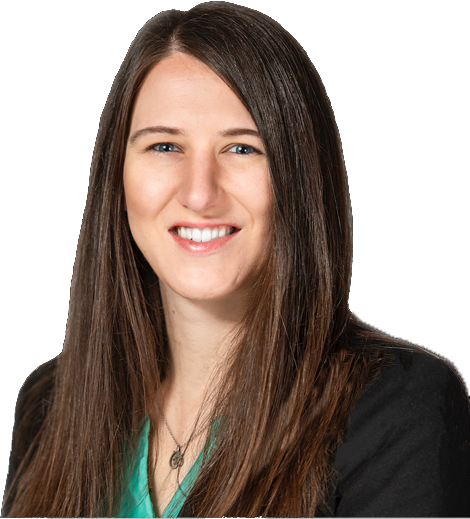 Danielle Beben
Director of Digital Marketing and Global Outreach
Danielle provides real estate digital marketing for luxury homes in the Naples, Florida and Cleveland, Ohio areas. She maximizes the exposure of sellers' homes online throughout the world through customized, targeted digital marketing strategies.
She also cultivates a tailored online presence that conveys Frank's personable service, intuitive sense, and attention to detail. She helps expand Frank's social network to its widest possible audience, while providing content specialization well-suited for high-end clients such as C-level executives, entrepreneurs, athletes and other professionals.
In the year 2008, while pursuing her Bachelors of Science degree in Computer Engineering at Ohio Northern University, she began working in a civilian role with the United States Naval Research Laboratory, first as a Field Test Engineer, and after completing her degree in 2010, as a Computer Engineer. She continued in this role until July of 2016. It was during this time as a federal employee, that she pursued her Masters in Electrical and Computer Engineering from John Hopkins University. After completing her Masters in August 2016, she went on to acquire experience in the private sector, by working as a Director of Engineering, consulting for clients such as Disney and Universal Studios.
While Danielle was living in Berkeley, California, she became aware of the issues related to clean water in Flint, Michigan. In light of this, she started the Puri-Fi movement, a social media movement to raise awareness about the importance of clean drinking water, all while volunteering with Clean Water Action, a non-profit based in Oakland that campaigned to pass the landmark Clean Water Act back in 1972. Here she was actively working on environmental policy issues and raising awareness about the importance of clean water.
It was while she was training to be an Engineer, that she recognized the potential of these specialized skills for creating tangible solutions, to the classic problem of matching luxury dreamers with their ideal place to call home or sell at an owner's ideal valuation. To achieve these goals, she began on a journey to accumulate knowledge, technical skills and interested real estate connections. Danielle works hard to ensure her solutions are environmentally friendly, innovative, engaging, efficient, and impactful.