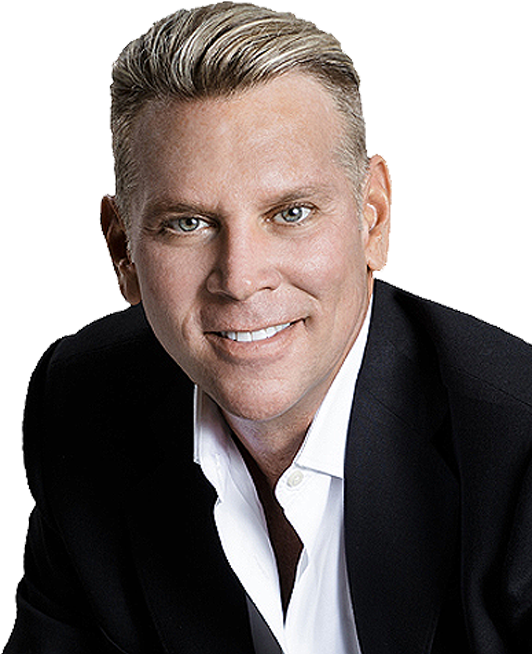 As a prominent, top-producing REALTOR®, Frank has become an authority in real estate. He is a Certified Home Buying Advisor, Certified Home Selling Advisor and Certified Luxury Home Marketing Specialist, serving both the Naples, Florida and Cleveland, Ohio areas. He is known for his incomparable market knowledge, ethical character, intuitive sense, attention to detail, as well as his exceptional and personable customer service. Frank boasts an impressive international client list and is unrivaled in his reputation as a luxury property specialist. Whether it is his superior negotiating skills or his high-end global targeted marketing, Frank produces tremendous results.
Frank has quite an illustrious and diverse background, from his education to his career and philanthropic involvement. Originally from Cleveland, he highly values education and holds an M.B.A. in Marketing and Finance, and a J.D. in Corporate and Real Estate Law from Case Western Reserve University in Cleveland. He has a B.A. in Accounting, Finance and Economics from Baldwin Wallace University in Cleveland. Frank has a constant thirst for professional and personal growth, which is proven through his commitment to ongoing education that he believes is essential to stay current on real estate trends, the ever-changing real estate profession and cutting-edge technology.
Frank has been selling real estate since 1998. Prior to pursuing his passion in selling real estate, he worked in Public Accounting at Arthur Andersen and then in Mergers & Acquisitions for a large, Cleveland-based, regional bank, Ameritrust. He then practiced Real Estate and Corporate Law at the law firm he founded in Cleveland, before moving on to a successful career in Investor Relations. He began his career in Investor Relations with a boutique firm in Cleveland. He was then recruited by the Midwest's largest Investor & Public Relations and Marketing Communications firm, Dix & Eaton, headquartered in Cleveland, where he worked his way up to Managing Director.
It is Frank's proven record for demonstrating excellence in interpersonal communications, sales, legal representation, problem solving, marketing, advertising, public and investor relations, management, client service and relationship building that makes Frank the consummate professional. He is known for his exceptional eye for quality, charm, character and detail in homes and for the visionary potential he sees in homes, which come from the added background he has in interior design. Frank has earned local and national recognition for marketing and selling multimillion-dollar luxury waterfront and golf course estates and other fine properties in Naples and the surrounding areas, and in Greater Cleveland.
Some of Frank's recognitions in selling real estate include:
voted Best Real Estate Agent in Client Satisfaction in all of Southwest Florida by Gulfshore Life Magazine;
named Leading Residential Real Estate Sales Professional in North America by Realty Alliance;
selected as a member of Who's Who in Luxury Real Estate by the National Association of Expert Advisors;
awarded Million Dollar Guild Recognition by The Institute for Luxury Home Marketing;
inducted into John R. Wood Properties' Hall of Fame; and
holds John R. Wood's Circle of Excellence Award.
Frank is an accomplished professional with an uncompromising reputation for integrity, honesty, credibility, high-energy, enthusiasm and loyalty as a strategic partner with and trusted advisor to C-level executives, members of boards of directors, professional athletes, high-net-worth individuals, executives, entrepreneurs, families and professionals.
Frank's uncompromising reputation, professionalism and warm personality have enabled him to develop an active and valuable network of relationships with builders, developers, architects, interior designers, attorneys, lenders, title companies, other REALTORS® and other professionals that often provides Frank an "inside track."
Whether representing buyers or sellers, Frank is very passionate and uniquely equipped. He approaches each and every client transaction as if he was buying or selling a property for himself. He takes a consultative approach and delivers extraordinary service by providing turnkey concierge service to meticulously represent his clients. For sellers, he works tirelessly to sell your home quickly, at top-dollar and with zero stress to you. For buyers, your lifestyle is paramount as he works relentlessly on his quest to find you a home that most closely matches your criteria. Frank negotiates the lowest purchase price possible and works to provide you a zero-stress experience. He is an award-winning REALTOR® who has sought after time and time again by new clients, referrals and repeat satisfied clients for his ability to exceed their expectations consistently.
Frank strongly believes in giving back to the communities in which he lives. His philanthropic involvement includes board positions with Junior Achievement (Cleveland, OH), A Cultural Exchange (Cleveland, OH), The March of Dimes (Cleveland, OH), Welcome House (Cleveland, OH) and TheatreZone (Naples, FL). He is a Former Trustee of Northern Ohio Italian-American Foundation (Cleveland, OH).
Frank is a member of the Naples Area Board of REALTORS®, Florida Association of REALTORS®, Akron Cleveland Association of REALTORS®, Ohio Association of REALTORS® and National Association of REALTORS®.
Frank Petras