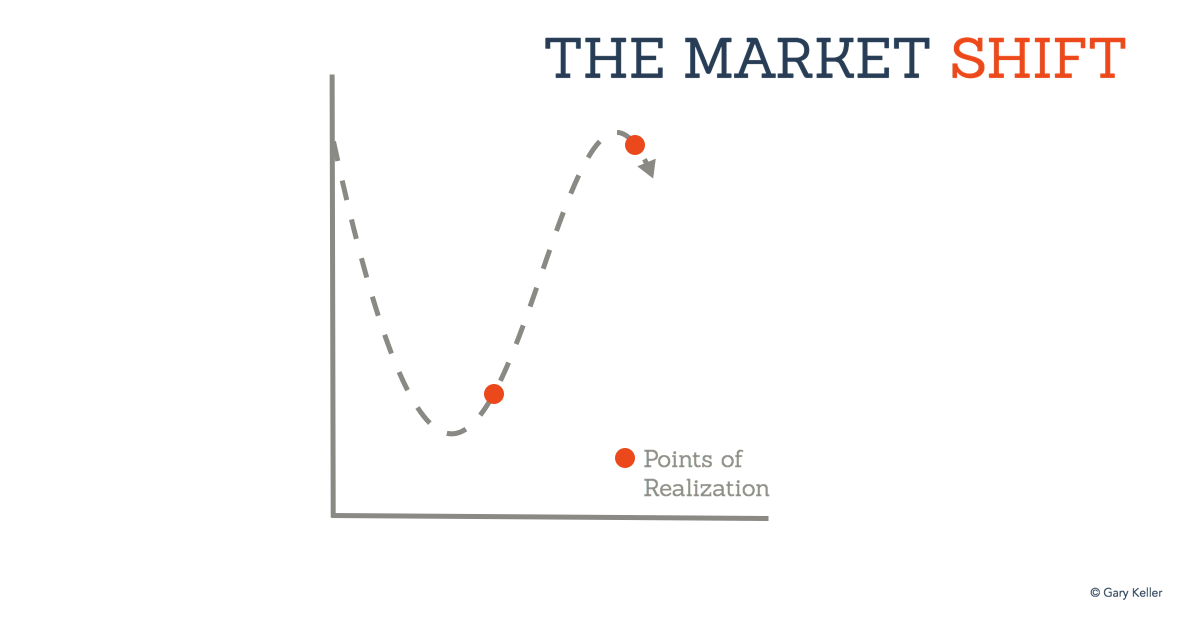 The Market Shift – Graph 4
The only way you as a buyer will ever know the market has bottomed is after it has started back up and the only way to know the market has peaked is after it has started back down.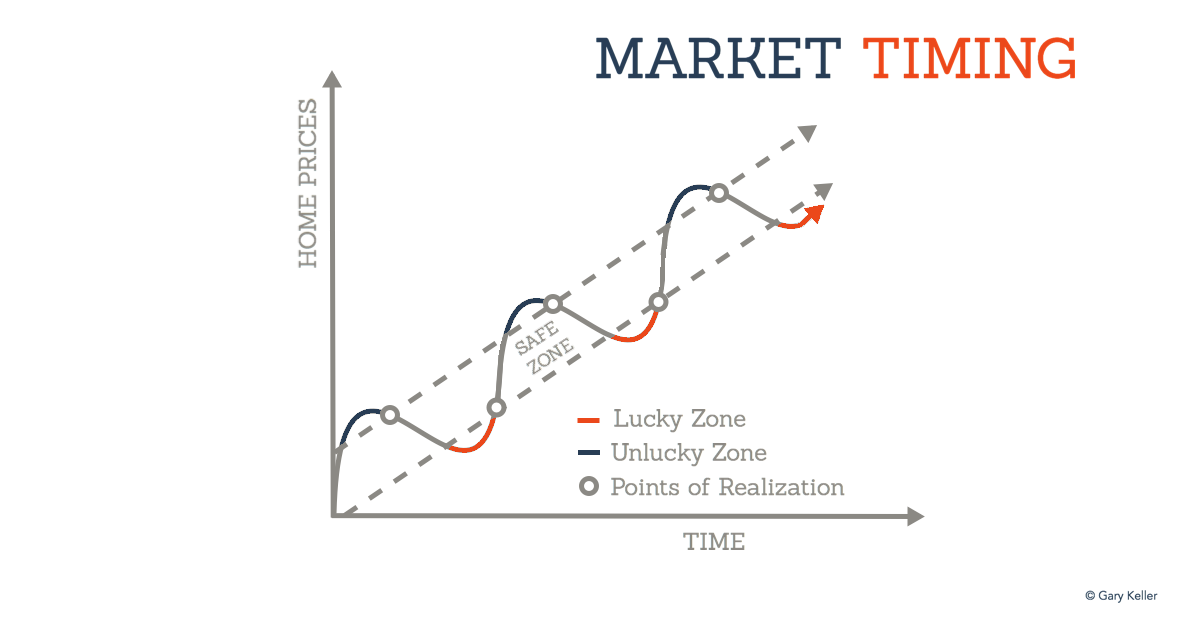 Market Timing – Graph 5
Nobody can perfectly time a market, but anyone can "play it safe" in the safe zone. The safe zone is where smart people plan to buy and sell. Anyone who buys at the top of the market is just unlucky and anyone who buys at the bottom of a market is just lucky. The real buyers in a buyers' market aren't trying to predict the floor but are just trying to buy smart. They aren't looking for a killing because they know that's a matter of luck, not planning. They know they can just as easily miss it as hit it.